Heartlands Hostpital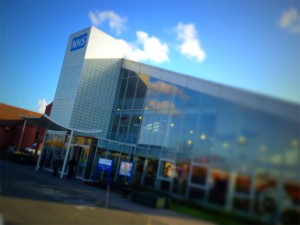 The diabetes centre at Heartlands Hospital operates as the main hub for all diabetes services at the trust. The outpatient services are developed based on the local needs of the population as well as in keeping with the academic status of the unit. Following merger of Solihull and Heartlands hospital, there has been improved co-ordination of diabetes services across the two sites that has enabled cross working between the two sites. While  some of the  essential  services  are made available  at  both  sites, patients  from all the  three sites have unrestricted access to  specialised  diabetes  services some of  which are located at the Heartlands  site. The diabetes centre at Heartlands functions as a one stop clinic with access to multidisciplinary care all under one roof. There are 10,000 patients registered with the diabetes clinics across the trust accounting for nearly 26,000 visits annually.
Solihull Hospital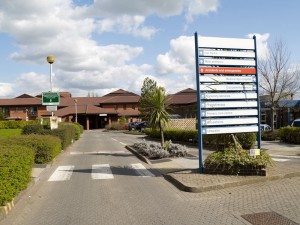 Diabetes  services  at  Solihull  Hospital  are led  by  Dr Andrew Bates  and  are supported  by  Dr Muhammad Ali  Karamat, Dr  Ali  Kamal, Prof  Stevens, Prof  Barnett, Dr  Jayadave Shakher and Dr  Azam. Dr Bates and Dr Karamat are primarily based at Solihull hospital and also provide in patient diabetes care. There are a  range of  diabetes  outpatient  clinics at  Solihull Hospital  including  the  complex/ general  diabetes  clinics, Diabetic  foot  clinic (  runs  parallel  to  general  diabetes   clinic), diabetes  antenatal  clinic,  insulin pump  clinic  and  nurse led  clinics. All clinics are supported by the Diabetes Specialist Nursing team, dieticians and podiatry team. In addition to the diabetes  clinics on the  Solihull Hospital site, the  Diabetes  Consultants  also  support  community  clinics  ( Dr  Bates, Dr Karamat  and  Dr Ali Kamal). Some of these  clinics  run on a  weekly  basis  and are  supported by GPs  with  special interest Dr Iyer and  Dr Gandhi.
Recently , there has been a review of the  diabetes  services at Solihull Hospital  with a view to  providing a more comprehensive and integrated  diabetes  care  within the  Solihull  Clinical  Commissioning  group. This plan will allow  greater  co-ordination between primary, community  and  secondary care services  and  provide seamless care for patients  with  diabetes.
Good Hope Hospital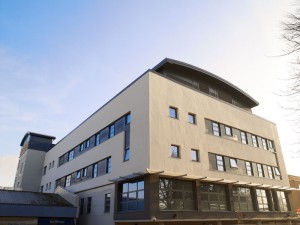 Good Hope Hospital is one of main acute hospitals within the Heart Of England NHS Trust. Diabetes  services  at the Good  Hope  site have been developed to cater to the needs of the local population and are lead  locally by Dr  Sharon Jones. Currently there are 3 consultants working on the Good Hope site.The Good Hope consultants Drs Jones and Teh are joined for delivery of outpatient services by Dr Sud Ramachandran, Consultant Chemical Pathologist (Clinical).
The consultants on the Good Hope site provide diabetes and endocrine services to the local populations of North Birmingham and South Staffs. The majority of the GPs in the area provide excellent care and have undertaken accredited diabetes courses. Secondary care provision of diabetes services are therefore predominantly delivered to patients with complex clinical needs and for specialist diabetes services including new therapies, insulin pump therapy, continuous glucose monitoring, pre-pregnancy counselling, antenatal diabetes care, young adult care and acute diabetes foot care. There is also close working with the paediatric diabetes team particularly for transition clinics. The  organisation of the  directorate  allows  for  all  complex  patients  requiring additional  care  to be  referred to Heartlands Hospital wherever necessary.
There are a number of peripheral clinics held at two community Hospitals, Sir Robert Peel Hospital in Tamworth and Samuel Johnson Hospital in Lichfield. The consultants work with the South Staffs DSNs and podiatrists in those clinics. The majority of our clinics book both new and follow up patients for consultant lists.
The diabetes team at Good Hope Hospital currently manage the inpatient beds on an ongoing care ward where patients with diabetes as a cause of admission or as an additional diagnosis are preferentially placed. During 2013 there will be reorganisation of general medical beds and ward responsibilities. It is planned that the Diabetes Consultants will reduce their inpatient beds to half a ward (the ward to be shared with another medical speciality), and will then provide an outreach, early review and admission avoidance service. Currently the team is supported by 2 SpRs, a Clinical Fellow, an ST1, one F2 and 2 F1s (one shared with Clinical Chemistry).