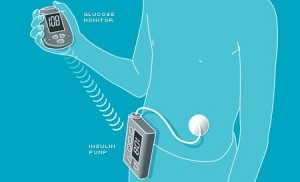 These clinics are run by a team of consultants, specialist diabetes nurses & dietitians. Clinics are held at Heartlands Hospital every week and at Solihull on the third Monday of the month.
Review clinics at the Diabetes centre, Heartlands Hospital are held on the first two Wednesdays of every month for established pump users. Assessment clinics at Heartlands Hospital are held on the third Wednesday of every month for new patients who wish to be considered for pump therapy.
Referrals can be made to any member of the team for Type 1 patients who attend either primary or secondary care, once patients have completed structured education.
Supporting Documents
Carbohydrate Free Breakfast Meal & Monitoring
Carbohydrate Free Lunch Meal & Monitoring
Carbohydrate Free Evening Meal & Monitoring
No Carbohydrate Diet & Monitoring
Food & CHO Counting Diary
JDRF Insulin Pump Dose Adjustment Real Time CGMS Guidelines
JDRF Insulin Pump Dose Adjustment Retrospective CGMS Guidelines
Navigator Insulin Pump Dose Adjustment Guidelines

Team
Dr Phillip Dyer / Ali Karamat
Consultant Diabetologist
Joy Hand  / Deborah Brewer
Diabetes Specialist Nurse
Annmarie Field  / Adele Rostami
Diabetes Specialist Dietician
Contact Details
0121 424 1174