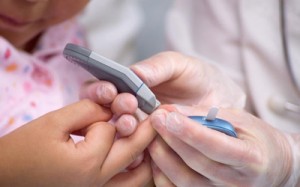 The Trust provides a number of structured educational sessions for patients with diabetes. These include the X-PERT programme for type 2 diabetes patients as well as BERTIE and DAFNE courses for patients with type 1 diabetes. One to one education is also provided in special circumstances for those with learning difficulties. Education is provided in local ethnic languages to patients from ethnic minorities who cannot speak English.
Coffee Morning
Patients who attended Bertie course are invited to attend an informal discussion with consultants (Dr Dyer and Dr Karamat).  Feedback following meetings are excellent.
Ramadan
Regular community awareness programmes by Dr Syed, DSN's and Asian Link Worker at religious places raising awareness of diabetes and safe fasting.
Saltley School Project
Yearly project involving local secondary school year 9 students. Supported by Dr Syed, Annmarie Field and Shanaz Mughal.  Provide activities involving diabetes education, diet and exercise. Involvement of the students and the families has raised awareness regarding healthy lifestyle and diabetes prevention.